The Wilden Curriculum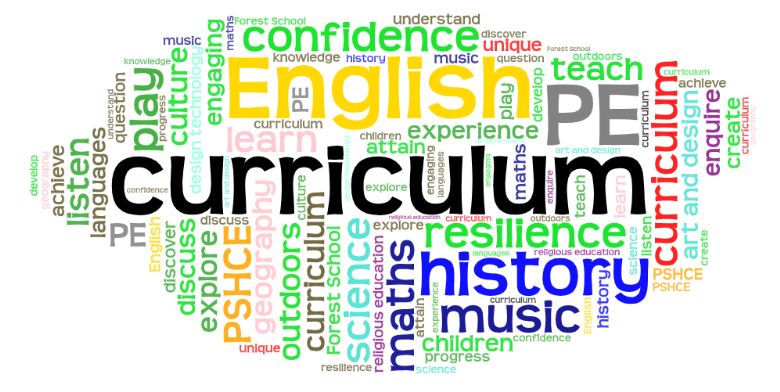 The children are at the heart of our curriculum. We believe that every child should have the opportunity to develop and build their self-esteem and self-confidence. We encourage our children to have high aspirations and strive for the best. We want our children to be responsible and effective by the time they finish their journey at Wilden VA Church of England Primary School and move onto the next phase of their lives.
The main aim of our creative curriculum is to provide exciting, stimulating topics which the children become fully absorbed in using a cross-curricular approach. We strive to encompass as many curriculum subjects into each topic, making them relevant and meaningful for our children. Topics are extended further through visits and experiences beyond the school gates. We use a number of different approaches to explore and deliver the topics to ensure we enable our children to develop all the skills they need to be confident and successful learners.
We want our children to be inquisitive and passionate about their learning, the world around them and spark a desire for lifelong learning. We follow a Creative Curriculum and make effective links between subjects and topics.
The Teaching of Reading
It is our aim to develop enthusiastic and confident readers who can understand a wide range of texts.
Children will read for interest, information and enjoyment when accessing all areas of the curriculum.
The children will reinforce their phonic lessons by reading books from the Sounds-write scheme. As they become more confident readers these will be supplemented with appropriately levelled books from the Oxford Reading Tree, Bugclub and Treetops schemes. Confident readers will progress to "free readers" and select books with the support of their class teacher.
Foundation Stage
Reading opportunities are given on a daily basis. A wide range of approaches are used to provide first-hand experiences for the children. The children are taught in a stimulating environment that is rich in written print. There are focussed periods within the day when small groups of children share books in a more structured way – i.e. guided reading. The class teachers share big books with the class and regularly read stories and rhymes. Phonics is taught daily and follows the Sounds Write scheme (a systematic synthetic phonics approach). It covers all the pre-requisite skills for reading such as sound identification, sequencing, reproduction and discrimination. The children are given an individual reading book to take home when they are ready. This includes children in the Nursery. The teacher reads with the child and encourages reading to take place at home. Guided Reading is carried out by the teacher or teaching assistant.
Year 1 and 2
Children are given a reading book at an appropriate level to take home, together with a reading record. Children's individual reading will be monitored by staff and supported by classroom assistants. Each time a child reads, at home or at school, a comment will be written in the reading record. It is expected that children read at home with an adult as often as possible. Guided Reading sessions happen throughout the week so that each child takes part in a teacher led session per week. Children not working with the teacher have specifically directed tasks to complete which are linked to spellings, phonics and writing completed that week. Teaching assistants are available to support these children working independently.
Phonics sessions take place each morning. Phonics activities are practical and fun, to encourage learning – they follow the Sounds Write progression. During shared and guided reading, phonics work is reinforced in the context of real texts. Literacy provides children to explore a wide range of text types.
Year 3 and 4
Children are heard read with an adult at least once a week. It is expected that parents also hear their children read once a week at least and sign in their reading record books. Children change their reading books once they have discussed the text to check for understanding with an adult at school. Children take part in various reading sessions throughout the day. Some children will continue in daily phonic groups to reinforce their Key Stage 1 learning.
Guided Reading sessions happen daily and are carried out by either the class teacher or a teaching assistant. Sessions last about 20 minutes. A typical teacher/teaching assistant led session will involve a mixture of reading aloud and reading silently.
Year 5 and 6
The children are taught in guided reading sessions with a focus on deepening inferential, retrieval and decoding skills. Children are placed into similar ability groups which are reviewed on a regular basis.The text chosen for a given guided reading session should challenge the group in terms of meaning and word difficulty. The text chosen will link to the current whole school topic.
There should be a balance of fiction, non-fiction and poetry texts chosen for guided reading sessions over a half-term period. The texts chosen may reflect the unit of work being carried out in literacy sessions or the teacher may choose a text which will lead onto the following week's unit of work.